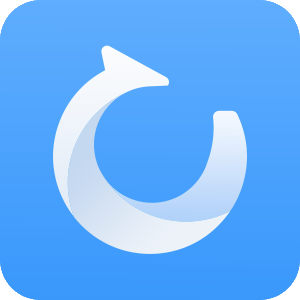 Glarysoft File Recovery Free 1.0.0.1
Glarysoft Ltd - 5.87 MB (Freeware)
Version: 1.0.0.1
Size: 5.87 MB
Date Added: May 26, 2021
License: Freeware
Languages: Multi-languages
Publisher: Glarysoft Ltd
Website: https://www.glarysoft.com/
OS: Windows All
0 (0%)
0 (0%) Comments
No Virus
No Spyware
No Bundle
No Adware
Glarysoft File Recovery Free is
no ads or malware. The interface is friendly and easy to use. It can be used by both beginners and experts who have lost data. Only need to take two steps to restore lost and deleted files: Scan and Restore. Supports the recovery of almost all file types, including video, audio, document pictures, etc.

Glarysoft File Recovery Free can not only recover from computers, USB drives, but also from external memory cards, such as camera storage devices. Runs on laptops, desktops, and other Windows devices. Restore files from the recycle bin, files damaged by viruses, permanently deleted files, and even formatted lost files.
Scan and view lost files The free software Glarysoft File Recovery Free performs automatic sorting based on the file type, name, size, and creation date of each file. When the file location cannot be confirmed, the device can also be scanned according to the partition. Support scanning FAT, NTFS, NTFS+EFS file system
Powerful recovery capabilities It is able to recover files that have been compressed, fragmented, or even encrypted by users on the NTFS file system. If it is the default path, you can restore the file in just 2 steps. It is the full version of free data recovery software. The free version provides a limit on the number of recovered files. For more recovery needs, upgrade the free version to pro.
How To Use:
Select the location of the lost data, click "Search", Glarysoft File Recovery will start a full scan on the selected location. And then you can filter files according to Name, Type, Size, Last modified, etc., and locate them precisely to narrow the scope of the results. Glarysoft File Recovery Free allows you to preview recoverable files before the recovery. Then directly click the "Restore" button to retrieve the lost data, and select the path to save the restored files to complete.
Latest Version

Old Versions
Glarysoft File Recovery Free 1.0.0.1