Photo viewer is computer software that can display stored pictures. These tools can handle many common file formats like PNG, BMP, JPG, etc. You can use software to rename, cut, copy, delete, and convert images from one format to another.  A photo or image viewer on Windows is a program that allows you to preview images of various image formats. Here are some easy-to-use Photo Viewer software.
FastStone Image Viewer is a powerful, stable, user-friendly image browser, converter and editor. It allows you to edit photos freely. If you are someone who always wants to view the images in full-screen mode then FastStone Stone Viewer is the best app to get. It's pretty fast, opens a range of image formats, and gives you a complete view of the image in its entirety. If you are a photo editor, the full-screen preview can help you a lot in getting a clear idea of the image.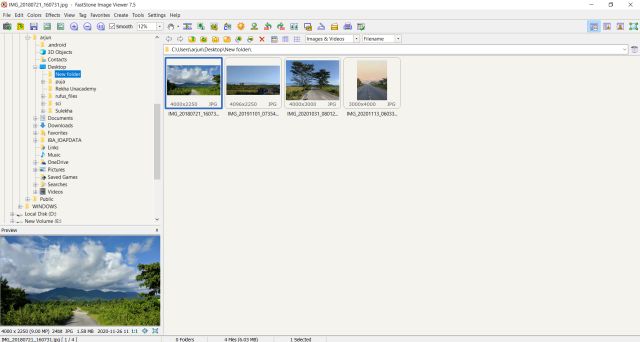 IrfanView is a fast and compact image viewer/converter. The interface of IrfanView is clear and intuitive, which makes it easy with use for beginners and powerful for professionals. Besides, IrfanView enables you to open and edit images, as well as multiple media formats. You can cut and crop images, apply batch conversions, add, sharpen, or blur effects, create panoramas, and change color modes easily. The program continues to add support for an array of file formats and has plug-in support for most image, video, and sound formats, including MP3, AVI, audio CD, and WMA. 
ImageGlass is a lightweight, versatile free image viewing software for Windows PC, that is designed to take the place of Photo Viewer in Windows OS, especially those installations that may have trouble displaying PNG and GIF files in Photo Viewer.  The software keeps getting better – a new version includes new innovations, features and bug fixes. ImageGlass is an awesome image viewer for Windows 10 and I am sure you will love theperformance jump from the native Photos app. If IrfanView's user interface doesn't cut for you, you should definitely go for ImageGlass. Let me give you some more good news.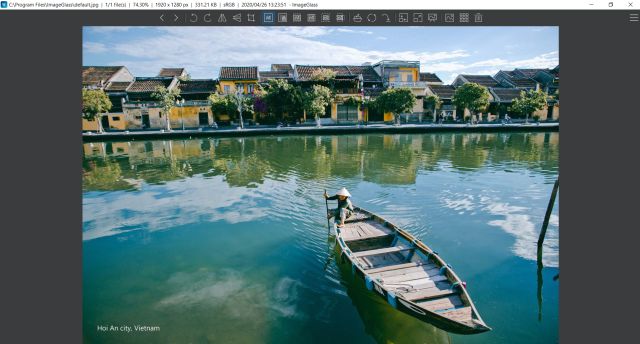 XnView is quite a popular image viewer on Windows 10. What makes XnView stand out from other apps is that it can handle multiple images in a single, tabbed window. Having a one-stop window for all the active images makes it easier for users to view and navigate to all the photos at the same time.
HoneyView is a simple and lightweight photo viewer for Windows 10. It doesn't fancy a long list of features like other apps in this list but provides a minimal interface with stable performance. Image loading is fairly quick and you won't find any sort of lag issues. Further, the app has all the basic features like crop, rotation, slideshow, etc.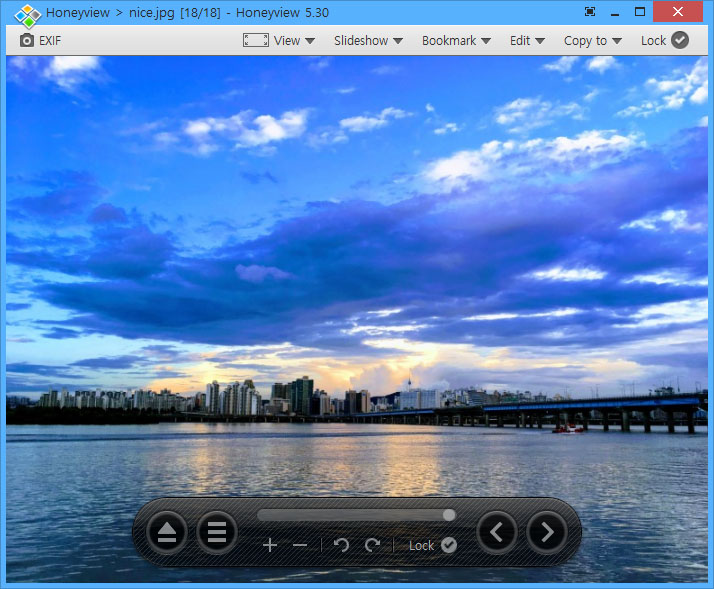 FastPictureViewer is a software that is developed for photographers with the aim of speeding up the image section. It has a facility to quickly review, rate, and annotate large quantities of pictures. It is one of the best photo viewer Windows 10 that provides full support of 4K and 5K monitors. View images in full-screen mode. You can press the delete button to simply remove the images. Tag, filter by rating, move, or copy images in batch. Allows you to sort by folder and file name.