Since most of us don't dive into the registry editor often, you probably don't have any idea if anything needs cleaning or not. However, over time your registry collects broken, outdated, and even missing registry keys that hurt your PC's performance. You may even get the occasional error message. With the use of Windows tools and some third-party tools, you can clean the Windows registry quickly.
Not every utility to clean the registry is the best registry cleaner. It requires you a lot of effort to find one. Therefore, to help our readers choose the best windows registry cleaner we have handpicked the below-mentioned names.
Registry Repair is the most efficient registry cleaning software to fix registry problems. It works with all Windows Operating Systems and scans Windows Registry quickly with comprehensive analysis. This Registry Repair tool only needs a few easy steps to fix invalid Windows Registry entries, correct DLL errors and clean up junks.It makes sure that Windows Registry is perfect and error free, so as to support your computer running smoothly at peak performance!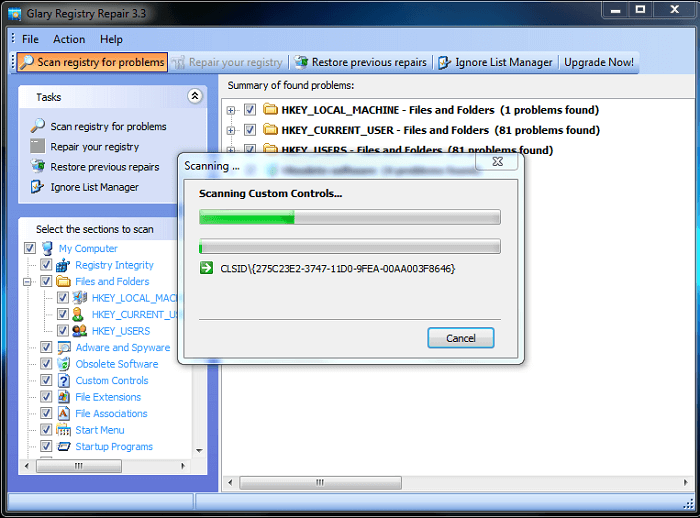 Wise Registry Cleaner are experted atspeeding your PC by repairing registry errors and defragmenting the Registry. It can scan the Registry, mark the orphaned or bad registry entries, and show the name and value of each registry to you. It can distinguish the registry entries dangerous to delete from the ones safe to delete. So it can give some suggestions to you to decide which to delete and which to keep. For safety's sake, it also can back up the Registry for restoration before its scanning in case it may cause any other problem.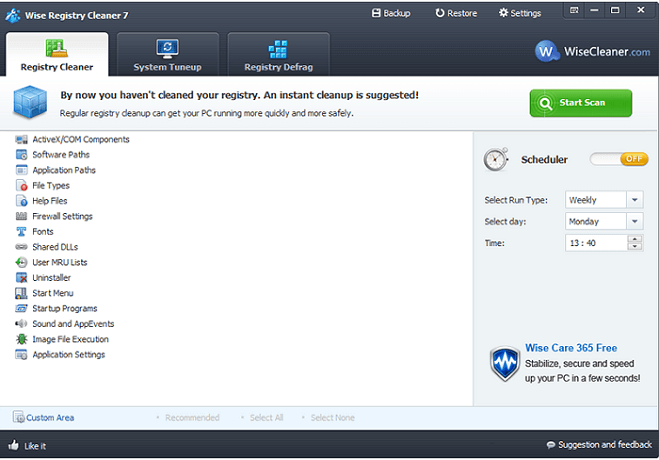 CCleaner has been a popular PC cleaner for years. From deleting cookies and temporary files to helping managing startup options, it does a little bit of everything, including cleaning your registry. What's even better is you can make a backup of your registry before cleaning it, which is a good idea.
This is another freeware and a complete package for all your PC optimization and cleaning requirements. It offers a variety of features to cater to your registry cleaning needs. We enlist the prominent ones out of them below. It lets you restore the previous registries if anything goes wrong. The list of registry errors can be exported to HTML file by using this best registry cleaner. Automatically deletes the restore points after a few days of registry alteration.