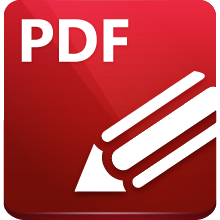 PDF-XChange Editor 10.1.2.382
Tracker Software - 377MB (Freeware)
Version: 10.1.2.382
Size: 377MB
Date Added: Oct 24, 2023
License: Freeware
Languages: Multi-languages
Publisher: Tracker Software
Website: http://www.tracker-software.com
OS: Windows All
0 (0%)
0 (0%) Comments
No Virus
No Spyware
No Bundle
No Adware
PDF-XChange Editor is a free PDF editor, the successor to the excellent PDF-Change Viewer. Its design has been completely overhauled to make it clearer and easier to use.
Apart from that, PDF-XChange Viewer has all the same advantages as its predecessor, with editing tools for highlighting, selecting and deleting text. The choice of stamping and commenting features makes it easy to track changes in your documents—features that are sometimes excluded from free PDF readers.
PDF-XChange Editor is a tracking software craft, a super powerful PDF software that allows you to edit, annotate, convert, OCR (PDF to Excel, PDF to Word), split and encrypt documents and more. In addition to a ton of extra features, it's a complete design overhaul of the predecessor PDF-XChange Viewer, giving you a convenient, clear and easy-to-use interface.
Create, view, edit, annotate, OCR and sign PDF files - and that's just the beginning. If you work with PDFs, this fully customizable product will optimize your workflow to a level that no other product can. It can be used to create PDF files from scanned documents, images, text files, Markdown files, and more.
You can also extract or delete entire pages from long PDF files and embed new content such as text, images, blank pages, or entire PDF documents.
Key Features:
Allows filling and editing of PDF forms
Provides conversion to PDF format
Has built-in OCR tool
Allows you to protect and edit document metadata
Provide batch function
Fast and high quality output delivery
Rich PDF editing and annotation options
Latest Version

Old Versions
PDF-XChange Editor 10.1.2.382